Short form audio producer SpokenLayer, best known for audio narrations of articles published by media juggernauts Heart, Tribune, TIME, and others. According to CEO Andy Lipset, the company is increasingly doing original programming production for branded content. The latest to launch is Lucky Charms Magical Mission, a leprechaun-hosted adventure to magical lands.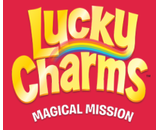 The show has interactive elements that come into play in the Amazon and Google smart speakers. (The show is also distributed to Spotify.) Mindshare is partnering in the effort.
We found launch to be easy enough on an Alexa smart speaker, with the invocation, "Alexa, open Lucky Charms Magical Mission." (Perhaps a  little complex for young kids, and we don't think we'll remember it for a second listen without referring back to the website.)
According to Lipset, his company was involved in the project from start to finish, "from the concept creation, scripting, voicing, production and distribution of the program."
Here's the first segment:
.