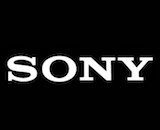 Sony Music is opening an in-house vinyl-pressing plant. The new facility could open as soon as March 2018. The announcement marks Sony's return to vinyl operations after nearly three decades; the label had shuttered its last vinyl operations in 1989. Its initial releases from the facility are expected to be Japanese reissues and contemporary releases. Billboard reported that it will also accept orders from outside labels.
Sony posted total revenue of 137.23 billion yen ($1.26 billion) from CDs and vinyl in 2016. This result was just 1.8% larger than the revenue share from streaming.
Records have been the lone bright spot for physical music sales in the U.S. The latest RIAA report saw vinyl sales up 4% domestically. Some markets, including Sony's home country of Japan, still have CDs as a major revenue driver. However, most international trends have shown declines for physical music revenue in favor of streaming. Vinyl remains a small sliver of the overall financial results, but it will be interesting to track if, and how much, it continues to grow.