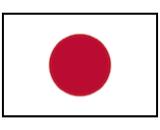 Japanese trade body RIAJ reported that the country's music industry saw 0.42% growth in 2016 for total revenue of 230.593 billion yen ($2.09 billion). That result ran counter to the projections that Japan's music market would shrink during the year.
The digital market for Japan continued to expand last year, following up H1 increases to generate revenue of 52.89 billion yen ($479 million) in 2016. That marked 12.3% growth over 2015's digital revenue. Within the digital umbrella, subscription revenue jumped up 61.4% to 20.003 billion yen ($181 million) for the year.
Digital is still just a sliver of the overall Japanese market, which heavily favors physical and full-album formats. Physical music sales in 2016 dropped 2.7% to 177.7 billion yen ($1.6 billion). Revenue from album downloads grew, one of the only markets to do so last year, up 3.5% to 9.55 billion yen ($86 million). Downloads of single tracks didn't perform as well, falling 8.1% to 17.46 billion yen ($158 million).