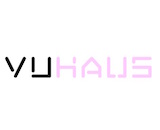 VuHaus, a public media video platform, has announced another affiliate station that will contribute to its programming. WMOT 89.5 FM and World Cafe in Nashville have joined the service, which collects videos of music performances and other behind-the-scenes clips.
"WMOT is thrilled to join VuHaus as an affiliate to present Americana music and artists with partner World Café in Nashville," Val Hoeppner, executive director of WMOT Roots Radio, said. "At WMOT we are building a culture of discovery and this partnership will further our efforts to bring attention to Nashville artists and the sound that is distinctly our Middle Tennessee heritage."
VuHaus recently debuted a special showcase to highlight radio stations from Colorado.