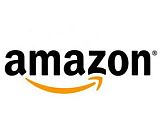 Amazon announced that July 11 will be Prime Day, a promotion where the online retailer offers a swath of big discounts. For RAIN readers, the notable deals include cheaper access to some of its subscription services.
New customers to the Amazon Music Unlimited on-demand music platform can try out four months of access for just $0.99. Audible is offering new users 40% off for their first six months, which works out to $8.95 per month.
Amazon announced that Prime Day will include some exclusive deals for shoppers who own some of its proprietary Alexa devices. That includes the Amazon Echo, Echo Dot, Echo Show, Amazon Tap, compatible Fire TV or Fire tablet. It hasn't shared whether there will be a price cut for first-time buyers of the Echo or Echo Dot. Given Amazon's focus on selling the smart speakers, it seems likely that this event will place a high priority on moving units.