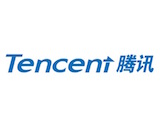 Tencent Music Entertainment is planning for an IPO in the United States, and the move could mean a windfall for several big music companies. Stakeholders in the Tencent music branch include Sony/ATV Music Publishing, EMI Music Publishing, and Universal Music Group. The music division, Asia's largest streaming service, is currently being valued at about $30 billion.
So far, of the western stakeholders, Sony/ATV has made a statement about how it would respond if and when the IPO comes to pass. "If at any time the company's equity in Tencent Music Entertainment is monetized our songwriters will share the benefits of it, which is our customary practice," a representative said.
That policy has seemed common across major labels, which also own stakes in Spotify. Following the streaming service's direct listing on the New York Stock Exchange, Sony Music Entertainment and Warner Music Group both sold portions of their holdings, netting hundreds of millions from the deals. Merlin sold its entire Spotify stake, but did not disclose the value of the sale. Universal Music Group said that it would share any proceeds from a Spotify share sale with artists, but the major has not yet said when or whether it might move forward with a transaction.