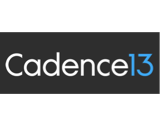 Cadence13 is partnering with a pair of true crime storytellers for a new podcast investigating the assassination of Robert F. Kennedy. Marc Smerling and Zac Stuart-Pontier, who also co-created the Crimetown podcast and The Jinx television series, will be working on the new show, titled The RFK Tapes. The 10-part weekly series will delve into the police files about the death, which the creators say casts doubts on what was, at the time, dubbed an open-and-shut case. It will also have Stuart-Pontier interviewing people who were involved in the case.
"It's a story that people don't really know; and I think a podcast is the perfect medium, because so many of the original recordings are on cassette tape," said Stuart-Pontier. "We are going to take you back in time and put you in the room."
"In the hands of Zac and Marc, interviews hidden away by the LAPD for nearly 20 years, along with first-hand accounts, weave a breakthrough narrative on a murder case that has been presumed closed for a very long time," said Chris Corcoran, chief content officer at Cadence 13.
The first episode of The RFK Tapes is out today, on the 50th anniversary of Kennedy's death. The show is available on Apple Podcasts, Google Play, iHeartRadio, Spotify, Stitcher, TuneIn, and other platforms.