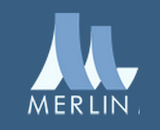 Merlin has opted to cash in its entire stake in Spotify. The independent label network acquired a 1% holding in the company back in 2009, but that share has been diluted over years of additional external investment. The group did not disclose the value of the shares sold.
"Merlin is an organisation that exists solely to maximise the value of our members' rights and keeps only the monies that it needs to operate, Merlin CEO Charles Caldas told Music Business Worldwide. "It is outside of Merlin's remit to hold a long-term equity position in a publicly-listed company where there is a liquid and transparent market for that equity. We therefore worked quickly to liquidate our interest in Spotify and have passed the proceeds to our eligible members."
Sony Music Entertainment and Warner Music Group have both sold portions of their Spotify holdings. The two majors took away hundreds of millions of dollars from that action.