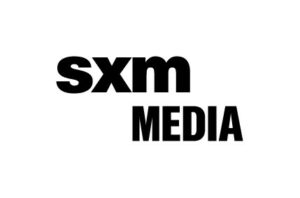 SiriusXM unleashed a press release today — dense and carefully worded — introducing a new SXM Media technology called AudioID on the AdsWizz audio ad tech platform owned by Sirius. The public announcement (read it HERE) promises a new kind of data and personal ID relationship between listeners and marketers, without exactly describing what the changes will be.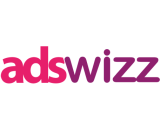 The short and simple is this: AdsWizz has built a new way of identifying, describing, and targeting listeners and groups of listeners. SiriusXM is going to roll it out within SXM Media across its entire digital audio empire.
The company statement is careful to reassure on matters of personal privacy, without offering specific data values or identifiers that will form personal and group profiles in the new system. "With this new identity solution from AdsWizz, we'll be able to create better experiences for listeners, greater value for creators and publishers, and even more impact for marketers," says John Trimble, Chief Revenue Officer of SiriusXM.
It is not simple to tease apart product details from the clear strategic goal, and evaluate whatever privacy issues might be at play.
One key premise is this: "As traditional digital identifiers erode in the market and audio content such as podcasts increase share of ear, AudioID is the future of listener identity" AudioID promises "an algorithm that accepts and matches a variety of consented listener signals and inputs then weighs them accordingly." The outputs in this new audio planning and buying environment are unique and anonymized identifiers, called AudioIDs.
AudioIDs will live exclusively within the SXM Media marketplace, which includes SiriusXM (satellite radio), Pandora (streaming music), and Stitcher (podcasts). An important part of this initiative, we glean, is to create a unique body of targetable listener characteristics that serves two purposes: Tying together the company's main publishing units, and building a 1st-party-data wall around it.
The company's ambition reaches into the future. The following statement encapsulates a forward-looking venture: "With increased publisher adoption and following regulatory guidelines, long-term, AdsWizz's platform has the potential to expand AudioID globally; strengthen any identifier with robust, privacy-centric segmentation; drive greater insights and understanding around listener behaviors; and define a new identity framework for the audio ecosystem at large, one that centers around consumption, content, and preference data versus personal consumer signals."
"We are entering a new era of identity – both in culture and in technology – that defines us not by who we are on paper or the cookies we leave behind, but by our interests and passions. AudioID is a consumer-first, privacy-conscious infrastructure that will deliver our audiences the best experiences and give marketers access to data-driven capabilities like never before." —Chris Record, Senior Vice President and Head of Ad Product, Technology & Operations at SXM Media & AdsWizz
SiriusXM outlines four key founding principles:
Innovative & Additive: AudioID will always remain an innovator in audio identity and additive to the overall audio advertising ecosystem.
Flexible & Iterative: To support marketers and publishers, AudioID will be flexible in its acceptance of inputs from data providers, publishers, alternative identifiers, and other third parties. In addition, AudioID is expected to be an ever-evolving, iterative technology that will continue to develop with the needs of the media and marketing ecosystem.
Private & Optional: Privacy protection is embedded into AudioID by design as an anonymized identity solution that enhances consumer privacy. Publishers and marketers will maintain control of their data resources, with AudioID always remaining an optional (versus required) solution for external parties.
Intelligent & Science-Driven: Developing AudioID is a team of technologists and data scientists from around the world committed to using the latest tech and knowledge and applying it to the product.