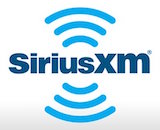 Today audio juggernaut SiriusXM is announcing the merger of three internal sales divisions attached to Sirius, Pandora, and Stitcher. Unifying the three ad sales entities creates a marketplace of 150-million listeners across a constellation of satellite programming, lean-back streaming music, and podcasting. The newly combined unit is called SXM Media.
The announcement will be discussed at the IAB Podcast Upfront this week, in a Tuesday session to be co-presented by Pandora and Stitcher. (RAIN will cover the entire Podcast Upfront.)
SiriusXm is careful to bring all its acquired digital audio assets into the announcement language, including digital audio advertising company AdsWizz, podcast hosting platform Simplecast, and Midroll, the B2B sales arm of podcast network Stitcher. SXM Media will also manage sales for SoundCloud, which is partially owned by SiriusXM.
We have confirmed that John Trimble, head of the existing Sirius sales operation, will remain in place and be the executive leader of SXM Media.
"Audio is experiencing a renaissance with a boom in premium content, spikes in listening, and innovative ad tech fueling the industry, and our powerful portfolio of brands puts us at the forefront of this moment," said Trimble. "We've combined the unique strengths of SiriusXM, Pandora, and Stitcher – along with our innovative ad tech platforms – to unlock connections between brands, creators, and listeners. Our platforms and content providers bring premier content that captivates the largest audio audience in North America, creates personalized audio ad experiences through diverse voices, and drives results for our advertisers. SXM Media will bring brands effective audio advertising solutions and scale across the leaders in music, talk, and podcasts, without sacrificing the intimate listener experience that is at the heart of everything we do."
.