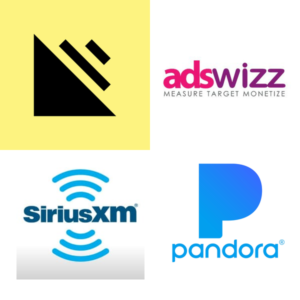 SiriusXM is hitting the nets this morning with a smart acquisition. The satellite radio and digital audio holding company is buying podcast host Simplecast. That's the short story. The bigger picture is a full-on podcast distribution and monetization system for podcast creators at all levels.
Simplecast has built its reputation on simplifying the sometimes complex and baffling process of distributing a podcast — creating an RSS feed and getting it into listening platforms like Apple Podcasts, Spotify, Google Podcasts, Stitcher and many others. Most hosts simplify some of that heavy lifting, or provide instruction, but Simplecast reinforces its brand mission with "one-click publishing" and playfully refers to "magic" in the process.
While SiriusXM owns the official press release of its acquisition (HERE), we also received PR from AdsWizz (HERE), which is part of SiriusXM via its direct parent company, Pandora. This acquisition represents an important piece of an ecosystem puzzle, by adding podcast hosting to AdsWizz's existing advertising technology and ad marketplace.
Here is how AdsWizz explains it:
Simplecast and AdsWizz will form SiriusXM's publisher solution business, a full-service platform designed to meet the needs of podcast creators of all sizes.
Through AdsWizz, SiriusXM offers a leading adtech solution for podcasters and networks, from dynamic ad insertion to ad serving, new programmatic solutions for podcasting, and the AdsWizz Podcast Marketplace, PodWave.
Through Pandora for Podcasters, creators can easily submit their podcasts to reach Pandora's millions of users and get access to data analytics tools and useful audience insights.
The bundling of creators, advertisers, listeners and technology makes a complete podcast business engine. It resembles Spotify to some extent — in the modeling if not in scale. And this model is not even considering SiriusXM-owned radio content. Even with that it doesn't match Spotify's reach. Still, Sirius is an impressive behemoth which makes smart, forward-looking acquisitions.