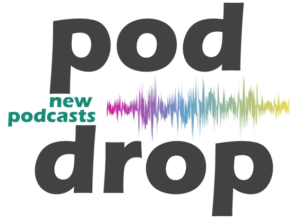 Pod Drop features new and returning podcasts. Today — heroism, wonders of the world, and the politics of food.
---
Medal of Honor
(Evergreen Podcasts)
An unltrashort-form podcast, Medal of Honor tells stories of bravery and heroism, one honoree at a time. Episodes are two or three minutes each, competently narrated by Ken Harbaugh. The time span ranges from the Civil War to the present. Interestingly, one of the honorees, and subjects of this show, is post-WWII film star Audie Murphy. The podcast is made in partnership with The National Medal of Honor Museum, and three shows have dropped as of this post. [APPLE]
first episode (no trailer):
Overheard at National Geographic
(National Geographic)
This returning podcast (season 3) has been on hiatus since December, except for one coronavirus-related drop in April. The new season continues with "curiously delightful conversations we've overheard around National Geographic's headquarters." The show is hosted by Peter Gwin and Amy Briggs. The first episode, which dropped today (June 16), chronicles a teacher and his middle-school students who used middle-school math and science to build artificial glaciers which irrigate a dry part of India. [APPLE]
trailer:
Citizen Chef
(iHeartRadio)
This show is hosted by Tom Colicchio, a restaurateur and activist who is fascinated by "the politics, decisions, policies and people that shape our food system." He investigates policy, labor, hunger, democracy, sustainability, farming, health, social justice, technology and the restaurant business. So, not exactly a foodie podcast, but still centered on food and its multi-dimensional importance in our lives and in the world. The first episode ("Food Is Politics: A Primer") sets the stage for a deeply knowledgeable and informative podcast. COVID-19 is addressed, and the post-pandemic world is a promised focus of the show. [APPLE]
trailer:
.