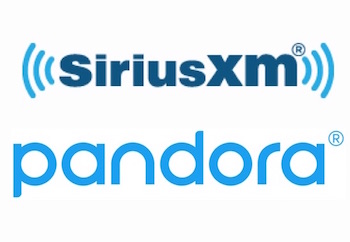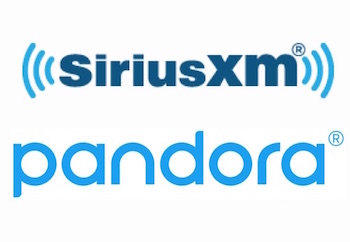 Pandora and Sirius XM are getting closer ties at long last, but it's not quite the same relationship the parties were initially planning. Sirius XM has agreed to invest $480 million in Pandora. This investment causes a ripple effect, changing some other business avenues that Pandora had also been considering.
Pandora and Sirius XM had been teasing a possible acquisition by the satellite radio business for many months. The talks for a buyout appeared to stall out over price, and yesterday we heard news that Sirius XM was mulling an investment instead.
It wasn't the only party pondering a stake in Pandora. Pandora had been in talks with KKR, a private equity firm, for a possible investment of $150 million. Yesterday was an initial date for when the conditional KKR investment could close, but the parties did agree to an extension that would allow Pandora to seek an accord with Sirius XM. With the investment by Sirius, the KKR option is now off the table and will not go forward. KKR will receive a termination fee of $22.5 million. At the start of the week, we also heard whispers that Verizon was interested in making an investment. We have not seen any statement yet from the telecom about the status of that move following the announcement of Sirius' action.
According to the specifics, as shared by Pandora in a press release, a Sirius XM subsidiary will purchase an aggregate of $480 million in newly issued Series A convertible preferred Pandora stock. The satellite company bought $172.5 million of those shares at the closing of the deal, and has agreed to buy the remaining balance at a second closing. That second closing is expected to close by the fourth quarter.
The final result of the investment gives Sirius a stake of 19% stake of currently outstanding Pandora common stock and a 16% stake on an as-converted basis. The deal also grants Sirius XM three seats to fill on Pandora's board of directors, including one who will serve as chairman.
"This strategic investment in Pandora represents a unique opportunity for SiriusXM to create value for its stockholders by investing in the leader in the ad-supported digital radio business, a space where SiriusXM does not play today," Sirius XM CEO James E. Meyer said. "Pandora's large user base and its ability to provide listeners with a personalized music experience are tremendous assets. With its strong technology and new product offerings, we believe there are exciting opportunities for Pandora to accelerate its growth and increase value for Pandora and SiriusXM stockholders."
"Liberty Media has long recognized the strength of the Pandora brand and the opportunities in the ad-supported digital radio market," said Greg Maffei, Chairman of the SiriusXM Board of Directors and CEO of its parent company Liberty Media. "We are very supportive of SiriusXM's strategic investment."
For more on Pandora's very active week, including statements from CEO and Founder Tim Westergren, read on here.