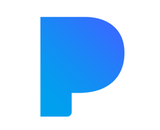 The news of Sirius XM's $480 million in Pandora wasn't the only big development for the audio company today. Here, we also get a little more insight into what the outlook is within Pandora, both on the recent business activities and on its future direction.
Pandora has sold Ticketfly to Eventbrite for $200 million. The audio company acquired Ticketfly in Octover 2015 in a deal valued at $450 million. Bringing Ticketfly into the fold led to some new Pandora features such as concert notifications and tour dates. Even though Pandora will no longer have ownership of the ticketing company, it said that it expects to enter a commercial agreement that will let the audio company to continue finding opportunities in that segment without shouldering the operational cost. The sale is expected to close in the third quarter.
Now that the dust is clearing and the changes have been chosen, what's the outlook for Pandora?
"This is a very significant juncture in Pandora's journey," Pandora CEO and Founder Tim Westergren said. "After years of innovation and hard work we now have critical pieces in place: A massive and highly engaged audience, a market-leading digital advertising business, a best-in-class product portfolio, and a robust balance sheet that gives us the flexibility we need to attack what is becoming a larger and larger opportunity as digital music enters a new golden age."
"Pandora is now poised to advance to the next stage of the company's lifecycle," said Pandora Director, Tim Leiweke. "We are pleased that the conclusion of our strategic review resulted in a major investment by a world class company like SiriusXM, and with the sale of Ticketfly, we will now redouble our focus on execution supported by a strong balance sheet."
In addition to the optimistic words, Pandora's leadership has also confirmed its expectations for its financials over the remainder of 2017. The company reaffirmed its guidance for the second quarter, projecting revenue of between $360 million and $375 million. Full-year revenue is still anticipated to fall between $1.50 billion and $1.65 billion without reflecting any changes from the Ticketfly sale. Pandora's quarterly results many not immediately reflect the shifts of this week, but its stock performance will be one to watch. Shares popped up in the hours following the announcement of the Sirius investment.