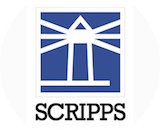 The venerable E.W. Scripps Company, a multimedia national player in newspapers, radio, television, and digital media, has announced a tectonic and identity-changing restructure plan. As with many corporate reinventions, headcount will be reduced, costs will be lowered, technology will be centralized, resources will be optimized across divisions.
And radio will be ditched entirely. In what can be perceived as the centerpiece of the company's new orientation, Scripps will sell its 34 stations, and has engaged Kalil & Co. to broker that project. Scripps stock is spiking upward modestly on the news.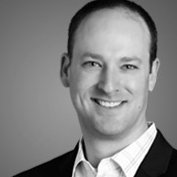 "Today, Scripps is a dynamic leader in the media industry through its strong local TV station portfolio, its growing multicast network, its national news network and its podcasting business," President and CEO Adam Symson said. "The enterprise-wide restructuring positions us well for continued growth while maintaining high-quality journalism as our central focus."
Adam Symson was elevated from COO to CEO in August last year, in a planned succession as his predecessor, Rich Boehne, retired. Symson had his hands all over Scripps' growing digital activities and acquisitions. Earlier in his Scripps career, he was Chief Digital Officer. More recently (July, 2015), Symson was responsible for the acquisition of podcast content and advertising company Midroll Media.
The acquisition of Midroll was an influential, and probably pivotal moment in the resurgence and maturation of podcasting over the past four years. It was the first significant acquisition, whole or partial (it was a total buy) in the podcast space, arguably setting the stage for Hubbard grabbing 30% of PodcastOne and Entercom wrapping its arms around 45% of DGital Media (now called Cadence13). It was a good choice, too, as Midroll was a pioneering podcast ad company, committing deeply to the efficacy of host-read, host-riffed sponsorships.
After that came the acquisition of podcast listening app Stitcher, from Paris-based music service Deezer, which had purchased Stitcher with the idea of integrating its shows into a broadened audio platform. Part of the rationale there was to own the "last mile" audience analytics in Stitcher, which owns about four percent of podcast distribution. That savvy purchase of audience intelligence doubtless helps Midroll tell more detailed stories to potential advertisers.
In eliminating the Scripps radio portfolio, Symson implied the company might seek a single buyer. "Our restructuring analysis also led us to determine the time is right to find a new owner for our radio group that can provide the focus and resources the stations and their creative, devoted employees deserve."
The company motto is "Give light and the people will find their own way."