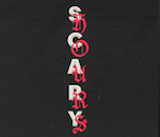 Drake has a new single, and after less than a week, it has broken multiple streaming records. His track "God's Plan" now holds the title for Spotify's and Apple Music's one-day streaming records. As of this writing, "God's Plan" has more than 10 million streams on Spotify. On Apple Music, it's been streamed more than 14 million times. He released the track on January 19 as part of a two-song project called Scary Hours.
A single breaking records on that scale would have been a major deal a few years back. Now, it's more surprising if a new release from Drake doesn't meet those milestones. His 2016 album Views set a similar pace, and that was an Apple exclusive at launch. For Drake, or whoever the latest crown performer is, to so immediately throw the charts into such upheaval with every release indicates that it's time to change how we're using those rankings.
In their purest form, music charts are simply a mirror. But more than simply presenting objective statistics, chart performance is also used to guide labels' A&R efforts and can have a huge impact on artists' livelihoods. Although most charting organizations have made adjustments to include streaming in their calculations, those equations don't reflect the seismic changes in how music is distributed and consumed.
Several industry leaders have already raised this concern. For instance, the Official Charts Company in the UK enacted a new policy in June 2017 that limited artists to only having their three most popular tracks included on the charts. The move happened after all 16 tracks from Ed Sheeran's 2017 album Divide took spots on the Top 20 chart.
A singles chart doesn't have the space to accommodate the easy binge listening of a popular new artist like Sheeran or Drake. That quick dominance makes it harder to stand out for the artists that really are doing the equivalent of releasing singles by getting exposure from playlists. Most streaming services offer curated playlists designed around a mood or a subgenre, but there's also an opportunity for individual tastemakers to assume the mantle of the radio DJ, giving boosts of exposure to their own latest discoveries. Those playlists co-exist alongside ones that track viral hits or share the top-played tracks for a service; the lists that serve the same purpose as a singles chart. Strong performance on the singles chart keeps you on the top tracks playlists for longer, but it seems like it should work the opposite way. The singles chart isn't a mirror any more. It's a padlock, securing continued placements for the A-list by closing the gate on most of the scrappy upstarts.
My hope is to see singles charts that can better reflect those rising stars, the ones who have the talent to be as big as Drake. Playlists are a powerful a force for curation and music discovery in the streaming era, and the structure of singles charts should do a better job of reflecting that.