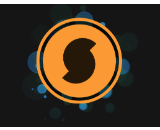 SoundHound has been quiet recently, but it also hasn't been standing still. Recode reports that the company just secured a financing round that values SoundHound at an estimated $1 billion. It added $50 million from an undisclosed investor in November, following a round of $75 million in January 2017. SoundHound declined to comment for Recode's article.
Many companies have pivoted to reflect the growth of voice recognition and AI assistants, but SoundHound was ahead of the curve. After years engaged in a direct rivalry with Shazam as an audio identification tool, SoundHound introduced plans for its personal assistant called Hound in 2015. The focus of this platform has been recognition of natural speech, rather than only responding to the canned, often stilted wording needed to get the desired result from Siri or Cortana. We conducted a Test Drive of Hound in 2016 and saw much promise. It seems venture capital is seeing the same potential and is willing to put money on it.
Part of that confidence may come from the Houndify effort, which is working to add voice-enabled AI to anything. That's a bold vision, and one that does have the potential to challenge the voice systems that are tied so closely to same-brand hardware. We're curious to see what they do next.