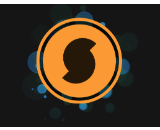 SoundHound is putting more money into voice recognition and artificial intelligence. The company raised $75 million to support its efforts in that field, with the end goal of taking on current industry leaders such as Amazon and Google. This appears to be a continuation of its trajectory, beginning as an audio recognition app locked in rivalry with Shazam and then morphing into a mobile personal assistant called Hound. Now its main product is the speech AI platform Houndify.
The company is one of only a handful that has created a core AI technology from scratch that's capable of identifying and interpreting audio. According to CEO Keyvan Mohajer, SoundHound is aiming to be a third-party product, not the owner of the whole ecosystem as the other brands do. "We don't have an agenda to hijack your product," he said.
SoundHound's next plans are to use the financing to add more customers at a faster rate for its Houndify product. Samsung and Nvidia, both of which have existing partnerships with SoundHound, were participants in the fundraising round.