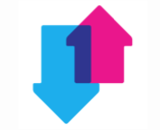 The UK's Official Charts Company announced a structural change aimed at avoiding one artist dominating the ranks. Beginning in July, artists will only be allowed to have their three most popular tracks included on the charts. Track popularity will be based on sales and streams. The charts will also use a new streaming ratio for assessing the performance of older tracks.
According to the Official Charts Company, the changes should minimize double-counting of tracks and could see the number of chart hits increase by about 10%.
"The aim of both changes will be to support new talent, giving new hits the freedom to progress up the chart, without being inhibited by older tracks which have passed their peak, or album tracks by big name artists."
Earlier this year, Ed Sheeran's new album caused some to call the OCC "broken" when all 16 of its tracks landed on the Top 20 chart.