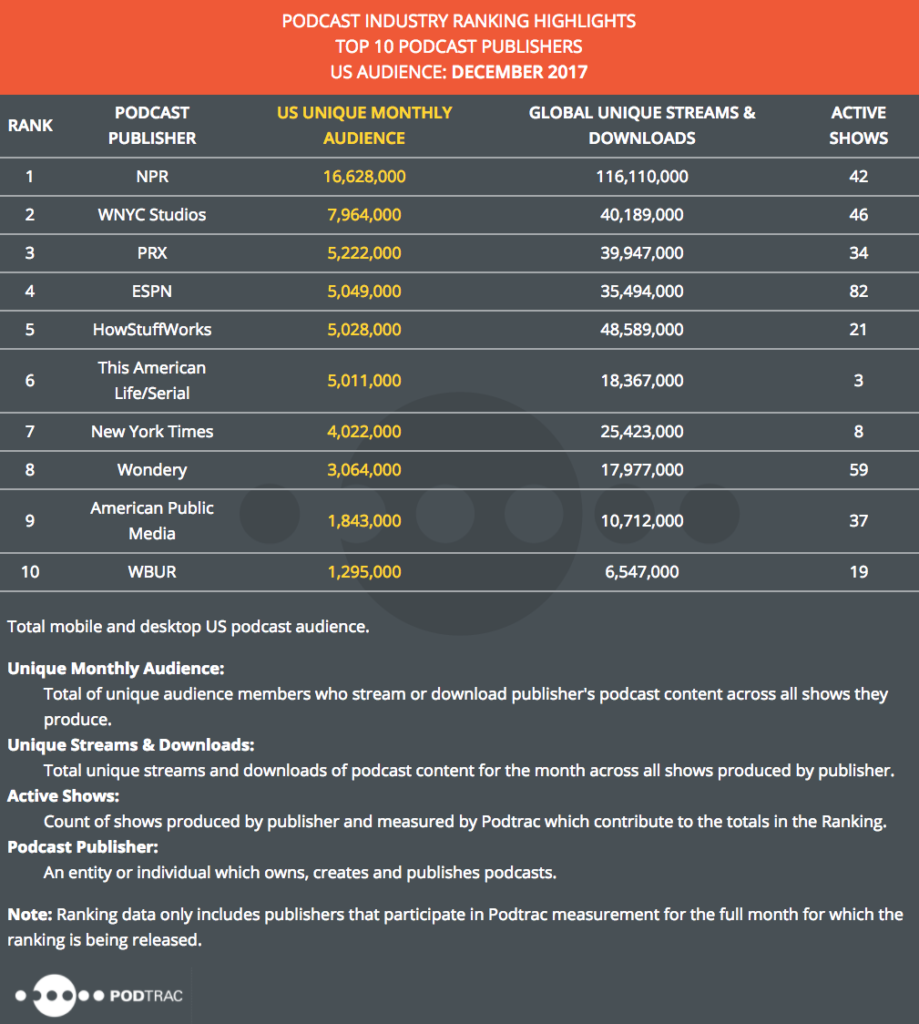 Podtrac has published its podcast ranking charts for December 2017. Measured listening rose 93% year-on-year for the period, although December did see a slight drop of 7% in total global unique streams and downloads from November. Each of the publishers also posted dips in their audiences for December over November, matching a similar shift at the end of 2016.
For publishers, NPR is still in the top spot. HowStuffWorks leapt from No. 7 to No. 5, while American Public Media and WBUR returned to the list. iHeartMedia and Barstool Sports fell out of the top ten ranking. (See more details about iHeartMedia here.)
The show chart showed few changes from November. Most shows only moved a spot or two, and many remained in the same position. This American Life is still the top podcast, followed by The Daily, RadioLab, Up First, and Planet Money. Pardon My Take and 99% Invisible didn't make the chart for December, and their spots were taken by The Way I Heard It with Mike Rowe and FiveThirtyEight Politics.