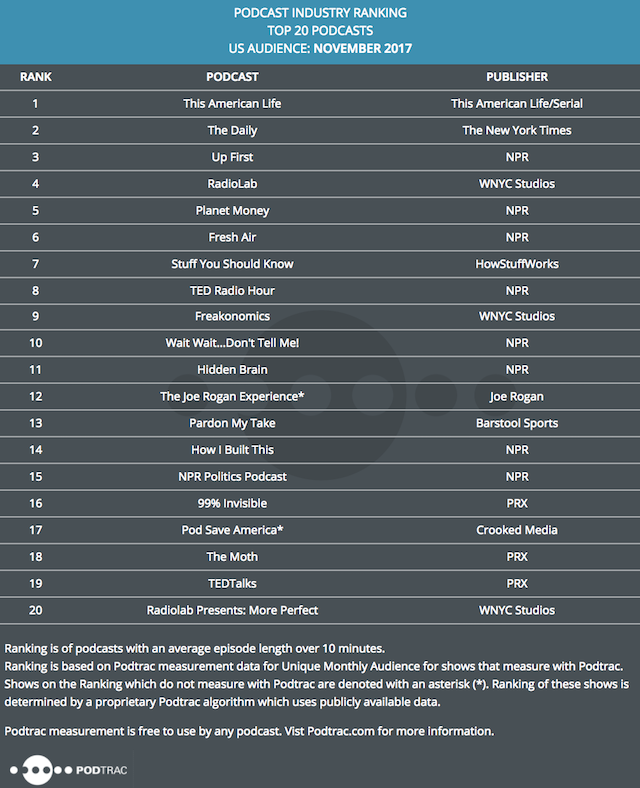 Podtrac has published its rankings of the top podcasts and the top podcast publishers for November 2017. The company added a third chart of the top "snackable" shows for the month, but that has had little impact on the top podcasts list.
This American Life still tops the chart, followed by The Daily and Up First. Radiolab Presents: More Perfect stayed on the list at No. 10 after a debut in October, and most of the other entries are familiar titles.
The publisher ranking, which does reflect the impact of "snackable" podcasts, includes all the same companies as the October ranking. NPR is still strong first place with more than 111 million unique streams and downloads for the month. iHeartMedia held on to second place, same as its debut October ranking.