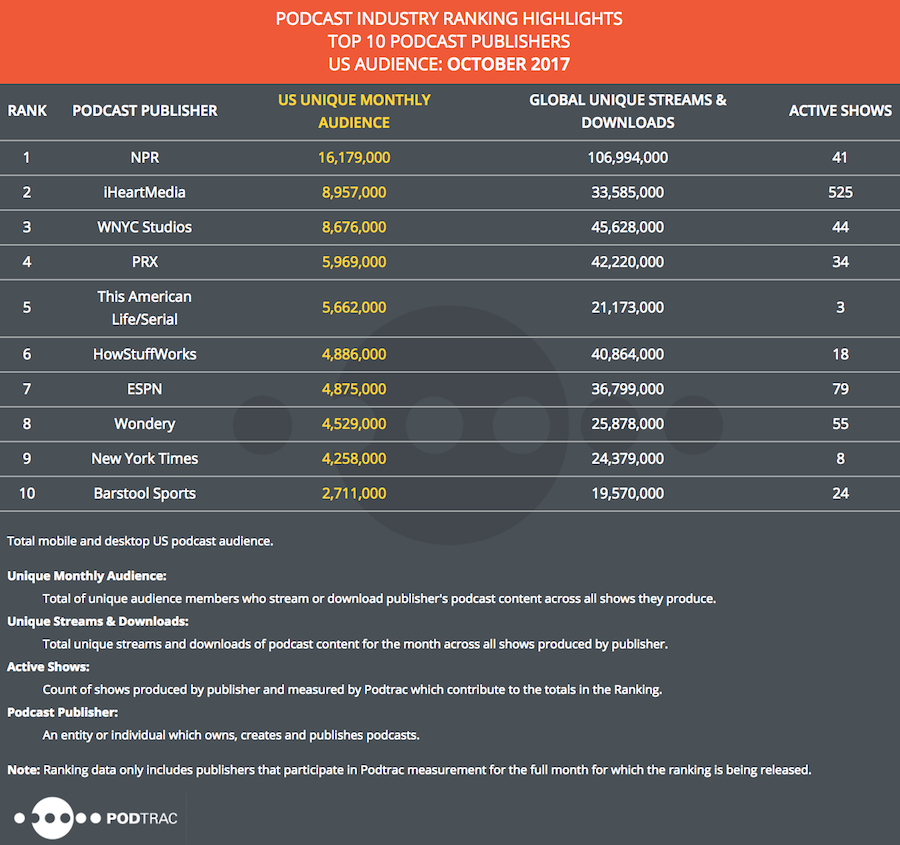 Podtrac posted its ranking of the top 10 podcast publishers for October 2017. The new ranking features the debut of iHeartMedia at the No. 2 spot. Its 525 shows secured a U.S. unique monthly audience of nearly 8.96 million and 33.59 million global unique streams and downloads.
NPR held its place atop the list for another month, surpassing 100,000 global unique streams and downloads. The addition of iHeartMedia knocks American Public Media out of the ranking, but all the other companies listed are the same from September 2017. The order of the ranking is also largely unchanged from the previous month.
Podtrac's list only includes publishers that used the company's measurement tools for the full month in question.