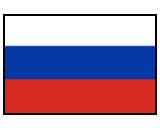 Russian social network VKontakte has unveiled a streaming music app. The platform will allow a free trial of 90 days before charging a monthly fee, although the rates have not been disclosed yet. Sony and Warner have both signed licensing agreements with VKontakte, but Universal has not.
Russia's music market has long been plagued with piracy issues. In 2015, Russia saw just $3.4 million in ad-supported streaming revenue and $5.2 million from subscription streaming. The three major labels attempted a copyright infringement suit against VKontakte in 2014 over the user-generated content that its members uploaded to the platform. Sony and Warner both settled out of court.
However, a growing number of international streaming platforms such as Apple Music have entered the market with reasonable results thus far. And there are domestic platforms – Zvooq and Yandex – that are offering legal digital options.