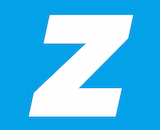 Russian streaming service Zvooq has finalized a contract with Sony Music, making it the only fully licensed independent music service in the country. "Sony Music is the owner of one of the largest international catalogs, and our cooperation with that company will allow Zvooq to present the entire volume of international music to our users," the company's Head of Content Tanya Mulkidzhanova told Billboard.
Zvooq is working with both major and independent labels. For instance, it also partnered with independent digital distributor Syntax Creative recently. "For us, as a music service targeting mass audiences, it is important to give every user an opportunity to find something that suits their tastes and any situation," Mulkidzhanova said.
Zvooq operates under a freemium business model with both free and paid tiers. Last year, the company secured $20 million in series A financing to continue building out its presence in Russia. Its main rival in that country are music properties owned by Internet search provider Yandex.