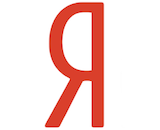 Yandex, a Russian search provider, announced the launch of a new music service called Yandex.Radio. The platform is an ad-supported collection of 100 radio stations. The channels are defined by genre, mood, or context. Yandex.Radio is available on both desktop and mobile versions, but only in the Russian market for now.
This platform is the company's second music property. It also has a recommendation-based subscription service called Yandex.Music, which has a library of more than 20 million songs.
Russia has been a challenging market for most streaming services, both for the business environment and for the large amount of piracy in the country. Spotify abandoned its plans for a launch there, although Guvera did successfully expand into that market in November.