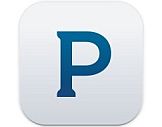 Pandora has long been a top dog in the streaming world despite its presence in only three global markets. But new rumors point to that number potentially changing. Unnamed sources have told Bloomberg that the online radio service has started early negotiations with rights holders to take its music access international. The insiders claimed that the UK was a market of particular interest for expansion.
Bloomberg noted that some of the recent news surrounding Pandora pointed to efforts to mend fences with rights holders, who have sometimes had strained relationships with the streaming world. For instance, in the past month Pandora reached a direct deal with Sony/ATV and agreed to a settlement for pre-1972 royalties.
Pandora's first move outside the U.S. was to Australia and New Zealand in December 2012. The online platform has performed well thus far in those markets. But while the most recent quarterly report from Pandora showed increased revenue per thousand listening hours, investors reacted poorly to the lower gross profit and higher net loss for the period. If expansion is on the table at Pandora, it's possible the company believes that, despite the potential costs of expansion and the continued competition it would face, entry into fresh markets would reverse those downward trends over the long term.