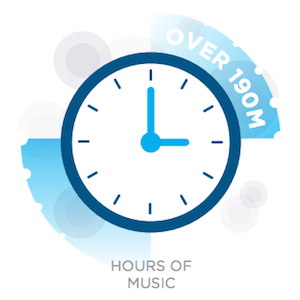 Pandora announced that it now has 2 million registered listeners in Australia and New Zealand. The streaming radio service launched there in December 2012, its first non-U.S. rollout. To celebrate the milestone, Pandora created an infographic with some facts and figures about its presence in the region.
Listeners in Australia and New Zealand have listened to more than 190 million hours of music. Three-quarters of that listening each month happens on mobile devices. Members in the region have also created around 29 million personalized music stations.
This is a solid milestone for Pandora, especially considering that the combined population of Australia and New Zealand is about 27 million. But there's still plenty of room to grow. Keep in mind that the service is looking at 250 million registered users in the U.S. We're curious whether Pandora will keep its international focus on cultivating more listeners in Australia and New Zealand or if the quick success means that the service is ready to expand to a new market.