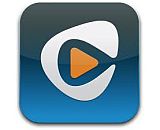 BandPage has embarked on a tighter integration with Rhapsody that focuses on promoting live shows. Through this partnership, Rhapsody will begin offering its listeners push notifications about upcoming concerts from their preferred artists. It's an automatic new feature that BandPage will provide to any artists that have put their tour dates into BandPage and share their tracks on Rhapsody.
In the blog post announcing the arrangement, BandPage said that the notification approach takes advantage of reaching listeners at the most opportune moment. BandPage and Rhapsody researched the power of building those fan connections based on well-timed notifications last year, and this new tool appears to be the outcome of that investigation.
The integration also points to the ongoing importance of live shows in the music industry. Concerts are the bulk of the average listener's music spending, and they're often the biggest source of revenue for artists. More and more streaming platforms have been building business relationships that center around looping in elements of the live music industry.