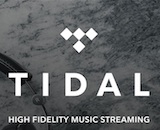 The overarching narrative we saw last year with Tidal, the boutique streaming service focused on artist empowerment and audio quality, was wonky PR. Unfortunately, the company has kicked off 2016 with another peculiar problem.
Tidal appears to have accidentally billed some of its former customers. The issue was uncovered by The Verge's Chris Welch, who cancelled a Tidal subscription months ago yet recently found a $19.99 charge from the company. Welch said that Tidal has not confirmed how many people were incorrectly charged for cancelled accounts, but found mention of several other cases on Twitter. Rather than simply refund the charges, Tidal has reactivated the accounts of the people who were erroneously billed and given them three free months of the Premium tier service as an apology. When the accounts were reactivated, though, the language on Tidal's website initially said that they would be rolled over into a subscription and charged the usual monthly fee after the three months ended. That has since been changed to clarify that the cancelled accounts would not be automatically re-enrolled into paying subscriptions, but the exchange did spark suspicion for those impacted.
"Mistakes happen, but this "gift" really rubs me the wrong way," Welch said. "It almost seems like an intentional ploy to reel back in everyone who tried Tidal and ultimately bailed for Spotify, Apple Music, Google Play Music, or another streaming option." We can't know what Tidal's motivations are for how it chose to handle this billing issue, but it is shaping up to be another sticky situation for its press team to smooth over.