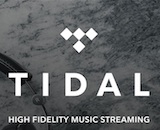 The hits keep coming for Tidal. The premium streaming service hosted a live video of Lil Weezyana, a benefit concert in New Orleans for victims of Hurricane Katrina. However, the video stream went down as soon as popular rapper Drake took the stage. Tidal accused Apple of blocking it from the stream, claiming it was threatened with a $20 million lawsuit by the tech company on the grounds that Drake currently has an exclusive deal with Apple Music. Tidal called Apple "Big Brother" in a tweet and left the same message on the blank video stream during Drake's set.
Drake's camp said the stream's black-out was not due to Apple. "The decision to not have Drake participate in the Tidal stream has nothing to do with Apple or Drake's deal," manager Future the Prince said. "Apple doesn't have the power to stop us from being part of a live stream. The only people that have the power to do that are Cash Money and Universal, and they're our partners."
Tidal countered that it had proof Apple was involved, but a representative told BuzzFeed that they would not reveal it because "we choose to keep it classy."
Per usual, Apple has not said anything.
No matter what the actual reasons were for the video stream going dark, it's yet another case of unfortunate PR at Tidal. The last big tustle also centered on rapper Lil Wayne, who hosted the New Orleans festival. Tidal was subject to a $50 million lawsuit by Cash Money Records related to questions of exclusivity over a Lil Wayne album. The company also lost its interim CEO in June. With that track record, maybe it's not a surprise that so many music industry execs are predicting Tidal's end within a year.