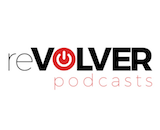 The reVolver podcast network is making its shows available on iHeartRadio. The company's programming targets U.S. Hispanic listeners with both English- and Spanish-language content.
"We're thrilled to now be available on iHeartRadio and to further advance the rise of multicultural podcasts in the digital audio space," said reVolver Chief Digital Officer Stephen Hobbs. "The ability to reach their unique audience and iHeartRadio's desire to deliver targeted, multicultural content makes it a perfect fit for reVolver's growing portfolio of programs."
ReVolver has been expanding its distribution deals to other online audio sources. In September it announced that its shows would be available on Spotify. ReVolver's programming includes titles such as El Show de Piolín and Wrongful Conviction with Jason Flom, and spans topics such as lifestyle and politics.
On the other side of this deal, iHeartRadio has added a growing number of podcasts and talk content to its programming. For instance, podcast host Libsyn announced an integration with iHeartRadio during the Podcast Movement conference this summer. iHeartRadio has also been laying groundwork to continue pushing for more audio content, hiring Chris Peterson as its new senior vice president of podcasting.