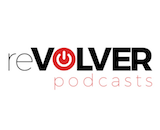 Spotify has added the shows of reVolver Podcasts to its audio programming. About 30 of the podcasts from the multicultural company, a specialist in English and Spanish audio content for the Hispanic audience, are now available on Spotify's mobile version. The programming includes popular programs such as El Show De Piolín.
"We are excited about our relationship with Spotify and look forward to bringing reVolver Podcasts to a new audience," said Jack Hobbs, president of reVolver Podcasts.
Spotify added podcasts as a separate hub within its app at the start of the year. It has also brought original video content to the mobile version, including a documentary about Metallica and a series of conversations between NFL players.