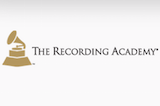 The U.S. Recording Academy is planning a grassroots initiative to help promote the Fair Pay Fair Play Act. The campaign will see more than 1,600 of the Academy's members visiting their local representatives and policy-makers on Oct. 14 to voice their support for the legislation.
"This is the largest grassroots advocacy initiative of its kind," said Daryl Friedman, the group's chief industry, government and member relations officer. "The Fair Play bill will be pushed for and [our members] will ask for Congress to deal with comprehensive music licensing reform, but speak in favor of any legislation that helps creators."
The Academy, which is the group behind The Grammys, joins SoundExchange, David Byrne, and UK artist groups in supporting this proposed law. The Fair Pay Fair Play Act would enact rules for terrestrial radio stations to pay royalties to performers as well as to the songwriters and publishers. It would also put policies in place for recordings made before 1972, the year when federal copyright law took effect. The act is not the only copyright and royalty law currently under consideration on the Hill. The Local Radio Freedom Act is the opposing side to Fair Pay; it would prohibit placing new fees or royalty payments on local radio stations.