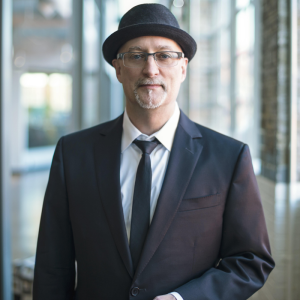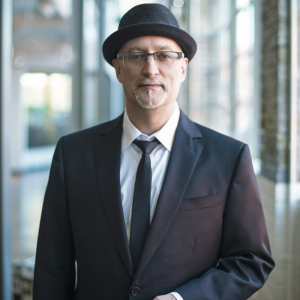 We are delighted to share news sent to us from iHeartMedia: Steve Keller, CEO of iV, has been awarded the second iHeartMedia Scholarship for Leadership in Audio Innovation, a program conducted in partnership with the Berlin School of Creative Leadership. Keller receives full-tuition scholarship to attend the Berlin School's prestigious Executive MBA in Creative Leadership Program starting in March.
RAIN News readers have a chance to meet Steve Keller, and get a feel for the remarkable work he does as a "sonic alchemist," next Tuesday at RAIN Online Audio Advertising Summit, where Keller will present Sound Business: Giving Brands A Voice – Then Teaching Them To Sing, a remarkable immersive journey into audio landscapes and an education in how evocative audio plays a key role in brand differentiation. Keller works with brands and audio buyers all over the world.
"As a recipient of the iHeartMedia scholarship, I feel a responsibility to give back as much as I get. I want to honor the confidence iHeartMedia has placed in me by devoting time and energy to looking at the unique opportunities and challenges currently facing radio," Keller said in a statement. "I'm already beginning to explore ideas for my Master's Thesis."
An iHeartMedia spokesperson told RAIN News that the Berlin School EMBA program "is designed for senior executives in the creative industry who have a track record for creative excellence. The Executive MBA comprises of five separate two-week modules taking place in the USA, Asia and Berlin over 18-24 months."
Michael Conrad, President of Berlin School of Creative Leadership, called Steve Keller "a creative executive with pioneering experience in audio branding and Nashville sound in his blood." Nashville is Keller's home and headquarters of his company, called iV, which also maintains a European office.
"iHeartMedia's goal is to help foster the next generation of innovative creatives, and inspire them to use the power of audio to create groundbreaking advertising campaigns," said iHeart CEO Bob Pittman.
---
Tickets are still available for the RAIN Online Audio Advertising Summit, Tuesday Feb. 28, 9am – 1pm at the Metropolitan Pavilion. Four hours, 22 speakers, great networking, snacks & coffee. It costs $329 to be there, and that might be the best conference money you spend this year. Agenda is HERE.
---