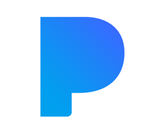 Pandora's shareholders have approved a big change to leadership, a move that will see new owners Sirius XM exerting much more control over the audio company. The January 29 meeting saw stockholders approve the all-stock acquisition of Pandora by Sirius XM. When the buyout closes, several high-ranking officials will leave Pandora. The departures include:
CEO Roger Lynch
CFO Naveen Chopra
Chief Human Resources Officer Kristen Robinson
General Counsel Steve Bene
When Lynch exits, Sirius XM CEO Jim Meyer will take over and lead both the satellite radio business and Pandora as a combined company. After the transaction closes, shares of Pandora common stock will be delisted from the New York Stock Exchange and shares will be converted into 1.44 newly issued shares of Sirius XM common stock.
Sirius XM announced its plans to acquire Pandora in September. When the satellite radio company posted its third-quarter results, it said that Pandora had exercised its option to shop around for another buyer and opted to move forward with the acquisition by Sirius XM.