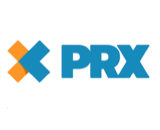 Google and PRX have expanded their partnership centered on training and education for aspiring podcasters. The latest effort is a 10-part video series called Podcasting 101. The series is hosted by Luvvie Ajayi, host of Rants & Randomness and Jesus & Jollof, and by Sean Rameswaram, host of daily news show Today, Explained. The show will cover topics such as audio recording tips, script writing, interview skills, and monetization. Episodes will have subtitles in English, Spanish, Portuguese, French, Hindi, and Arabic. Podcasting 101 is scheduled to launch tomorrow.
"We aim to fuel the growth of podcasting around the world by providing the next generation of audio-makers with the tools and training needed to succeed," PRX CEO Kerri Hoffman said. "In that spirit, Podcasting 101 is an important step forward in further opening the field to new voices. We're proud to work alongside Google to empower creators of all experience levels."
The pair of businesses also host a podcast accelerator program offering in-person training and guidance to an international group of aspiring creators. The project was first announced in October 2018, and the companies announced the second wave of participants in June.