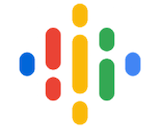 Google has teamed with PRX to launch a podcast accelerator that will help remove barriers to entry and increase diversity among podcasters. The creator program will offer training and empowerment for underrepresented groups. Applications are open until November 18 and the first of two rounds of the program will begin in January. Participants selected will receive seed funding, intensive training, mentorship.
"We want to dramatically change the podcasting ecosystem and support more access," PRX CEO Kerri Hoffman said. "Training is a primary way to close the skills gap that keep many from being successful in podcasting. This is particularly true for those who are underrepresented in other forms of media. We hope to elevate more diverse voices and empower others with tools to create and share."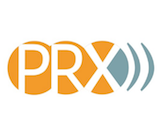 "We are committed to lowering barriers to podcasting through education and information sharing," said Google Podcasts Product Manager Zack Reneau-Wedeen. "As we work to bring hundreds of millions more listeners into the fold, we want to play a role in ensuring content is available for all types of global audiences. PRX has a proven track record of mentorship and education, and we couldn't be more excited to work with them as our lead partner."
Google launched its own podcasts app for Android in June. PRX has made education a major part of its operation. It runs two programs focused on training and building skills: Podcast Garage and Project Catapult.