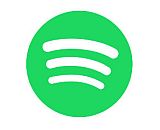 Spotify is facing down another legal case, with a lawsuit filed in July 2017 moving forward in courts. Bluewater Music Services Corporation filed claims of copyright infringement by the streaming platform, listing nearly 2,400 songs where it said Spotify had not acquired the proper licenses. Spotify recently filed to throw out the case, which reportedly seeks potential damages as high as $321 million, arguing that Bluewater did not have ownership interest over most of the songs it listed. A Tennessee court rejected Spotify's request, siding with the publisher and agreeing that did possess exclusive rights over the songs in question.
This case could have wide-reaching ramifications if it does move forward. Bluewater is pushing for hundreds of millions of dollars in damages because, according to its complaint, lesser fines would not be sufficient to make streaming services change their behavior.
"In light of the willful actions of Spotify, including willful blindness, anything less than the maximum of $150,000 statutory damage award for each of the Infringed Works involved herein would encourage infringement, amount to a slap on the wrist, and reward a multi-billion dollar company, about to go public, that rules the streaming market through a pattern of willful infringement on a staggering scale," it said in its original suit.
Spotify and streaming services in general have struggled with music publishers for years. The ongoing litigation shows just how badly changes to mechanical licensing rules and collection are needed in order to reflect the shifting landscape of music consumption and new technologies. The Music Modernization Act, which successfully passed in the Senate and is on its way to becoming law, would be an important step toward formalizing a new approach to mechanical licensing. We'll be watching closely to see how the outstanding court cases unfold in light of the Act's passage.