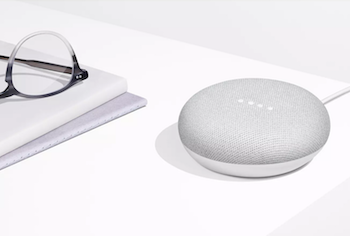 Google Assistant is getting a new look and new features. Most notably for developers, the voice platform now supports transactions for digital goods (physical goods were already supported). That means your customers can use Google Assistant to make one-time purchases or sign up for recurring subscriptions by voice. For now, the feature is only available in the United States, but more markets will be added soon.
This feature lets users access their digital goods regardless of where they made the voice-activated purchase. So in theory, a streaming service could convert a free listener to a subscriber on a Google Home Mini, but they'll be able to take their paid experience to other devices.
In addition to this new feature, Google Assistant is also being updated with new visuals. "Since the Google Assistant made its debut, we've noticed that nearly half of all interactions with the Assistant today include both voice and touch," the team said in a post on the Google Developers blog. "With this redesign, we're making the Assistant more visually assistive for users, combining voice with touch in a way that gives users the right controls in the right situations." The update is a reminder that voice is an entire ecosystem beyond just smart speakers, and content providers should craft their experiences to move seamlessly from device to device.