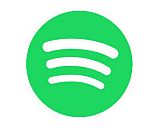 Licensing and royalties continue to create clouds for Spotify. The streaming company has been sued by two different parties for copyright infringement, with claims that Spotify did not obtain the required licenses to stream their respective catalogs.
The first suit was filed by Bob Gaudio, a songwriter and founding member of Frankie Valli and the Four Seasons. Gaudio is suing over the use of 106 of his compositions. The other suit was filed by Bluewater Music Services Corporation, which listed 2,399 songs in its complaint. Both suits are seeking the maximum copyright infringement penalty of $150,000 per instance. Thus far, Spotify has not made any comment about either suit.
Spotify recently had rumors circulate around mechanical royalties, with reports that the National Music Publishers Association is looking for a portion of the company's equity when it goes public. NMPA and Spotify did reach a settlement last year that led to the creation of a compensation fund for unpaid mechanical royalties.