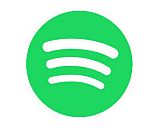 Songwriter and publisher royalties have appeared once again as a sticking point for the Spotify streaming service. The New York Post's Claire Atkinson is reporting that music publishers and songwriters are looking to receive a portion of Spotify's equity when the company either goes public or finds an interested buyer. According to her sources, the National Music Publishers Association has been deeply interested in the question of equity since Spotify has been more seriously preparing for a direct listing on the New York Stock Exchange.
"Whether and how equity has been considered within the royalty rate calculation … is an issue that has been important to publishers for years," Danielle Aguirre, the NMPA's general counsel said in a letter to Spotify's chief lawyer last week that The Post reportedly obtained.
This isn't the first time the legal teams for these organizations have been at odds. Songwriter royalties have been a hot topic for the music industry as more listening shifts to digital platforms. Spotify and other streaming services have said that when they have not paid any requisite royalty fees, it was because they lacked the information to make those payments to the correct parties. The NMPA said it found instances where no payments were made despite the relevant data being available in the copyright office's records.
Spotify and the NMPA signed an agreement in March 2016 that oversaw the creation of a compensation fund for settling previously unpaid mechanical royalties. In July, NMPA president and CEO David Israelite said "the vast majority of our members" had chosen to be involved in the settlement.
The revived argument over mechanical royalties is one more hurdle for Spotify to clear before it could move forward with whatever its next move is. If the company does want to pursue direct listing or another type of public option, it will need to have minimal legal complications to attract investors. Similarly, Spotify would not be as appealing an acquisition target if it is mired in an ongoing legal and financial debate.