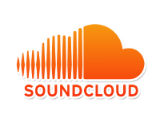 Before the weekend, we recapped the activity surrounding SoundCloud and the outlook for its future. The company had issued an odd response to reporting by TechCrunch, and popular hip-hop performer Chance the Rapper said he "was working on" an effort to help the audio platform. Today, we have some further developments on both of those stories.
First, SoundCloud published another defense, this time as a post to its official blog. Co-founder Alex Ljung insisted that the dire projections of imminent demise were "noise."
Second, Chance the Rapper did indeed make a move in SoundCloud's favor. After "a very fruitful call" with Ljung, he released a new track exclusively on the audio platform. Chance has credited SoundCloud as a key factor in his early success, and he has continued to be an artist with a unique approach to digital releases and distribution.
The third and final development today is what appears to be a preservation measure. A group of programmers dubbed the Archive Team announced that it would be conducting a "large scale backing up of SoundCloud soon." This effort, which does not appear to have been requested or sanctioned by SoundCloud's leadership, would create copies of SoundCloud files. Jason Scott, the group's founder, said the Archive Team would not be able to preserve the entire site which he estimated to be a petabyte of music, due to high server costs. "If we're finding we're only able to get a portion, we traditionally go for the earliest years (for historical reasons, less likely to exist elsewhere) and the most popular files (will break the most links if they disappear or can't be found)," Scott told Motherboard. Even if SoundCloud does remain in operation for the long term, the idea of digital archiving and preservation is a fascinating one that will surely become more prevalent (and more closely regulated) in the future.