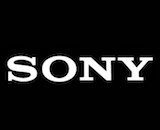 Update: Added response from Believe Digital CEO.
Sony is reportedly in the final stages of a deal to purchase Believe Digital. According to Nikkei, Sony plans to pay an estimated 40 billion to 50 billion yen ($355 million to $444 million) for the distributor and label services company. It will receive a majority stake from current stakeholders, including an information technology investment fund. The deal could close within this year.
Believe Digital has operations in about 30 markets and owns indie distributor TuneCore. It works with about 150,000 artists worldwide and has annual sales of about $250 million. This latest report follows rumors that emerged last year about Believe appearing interested in finding a buyer.
However, after the Nikkei report came into circulation today, Believe Digital CEO Denis Ladegaillerie made a statement denying the acquisition talk. "That information is not true," he told Music Business Worldwide. Ladegaillerie said that his company is looking to raise funds to pursue its own acquisitions.
This reported purchase would not be Sony's first acquisition of a company that specializes in services for the independent music industry. Sony also purchased The Orchard, another indie distributor, in 2015.