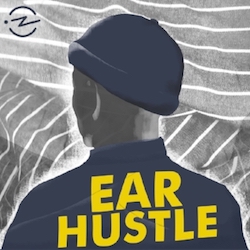 Radiotopia announced that its Ear Hustle podcast has been downloaded 1.5 million times. The show came to life as the winner of the network's Podquest contest last year. Ear Hustle is the work of Earlonne Woods and Antwan Williams, both incarcerated at San Quentin State Prison, and Nigel Poor, a Bay Area artist and professor.
"We believed in Ear Hustle from the first moment we heard it and knew we needed to find a way to bring it to a wider audience," Radiotopia Executive Producer Julie Shapiro said. "I am in awe of the team behind it — Earlonne, Antwan and Nigel. There is a so much thoughtfulness, candor, creativity and pure genius that goes into their storytelling. We are very proud to support this type of storytelling and hope to create more shows like this in our future."
"Over the last year, Radiotopia has focused on discovering talent and cultivating new show concepts that will translate for a podcast audience," said Kerri Hoffman, CEO of parent company PRX. "We are committed to taking risks and developing cutting-edge podcasts. There's no better example of that than Ear Hustle."
Ear Hustle debuted on June 14. Its launch advertisers are MailChimp and Bombas, but Radiotopia noted that it has since received additional inquires from future supporters of the show.