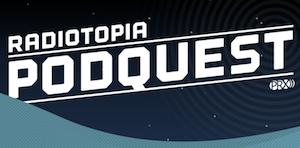 Radiotopia has selected Ear Hustle as the winner of its Podquest competition. The show shares stories from life in prison. It is the work of San Quentin State Prison inmates Earlonne Woods and Antwan Williams and artist/professor Nigel Poor. The Ear Hustle team plans to donate a percentage of its proceeds to the Prison University Project.
"My hope is that Ear Hustle can help show that people inside and outside the prison system can work together as colleagues," Poor said. "We want to lead by example, and demonstrate that people with different backgrounds and experiences can actually come together and produce important work."
The Podquest competition offered aspiring podcast producers a chance to get their ideas off the ground. Out of 1,537 submissions, four finalists were selected to make pilot episodes of their proposed shows. As the winner, the first season of Ear Hustle will be part of Radiotopia's 2017 programming.