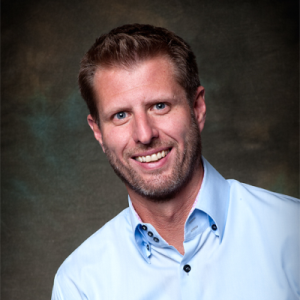 In a four-hour event featuring 14 presentations, most of them multi-element video productions, some of them featuring celebrity podcasters and ferociously upbeat conversations, digital audio tech company and SiriusXM subsidiary AdsWizz gave its "share of stage" to soft-spoken CEO Alexis van deWyer for earnest advocacy of his company's future-leaning ad-tech expertise.
"Programmatic is not a four-letter word," he said, and that drily amusing motif set the theme of his remarks. It's not necessarily an easy sell in a media category where handmade, host-read sponsorship messages are traditionally purchased by DTC (direct to consumer) companies and baked into the episode file for eternity.
According to van de Wyer, 23% percent of podcast ads flowing through the AdsWizz systems are programmatically bought and delivered. He also confided that 60% of ad buyers plan to use programmatic campaigns. He observed that programmatic buys enhance brand safety (a persistent concern for podcast advertisers, exactly as it was for blog advertisers back in the day) and results in relevant advertising experiences for listeners.
"Scale the standard," van de Wyer said at one point. "The standard" is host-read ads, he meant, and his point was that host reads can fit smoothly into programmatic advertising. Take one script, give it to hundreds of hosts, and deliver the messages to millions of listeners.
It wasn't all theoretical — naturally, the company CEO tied his evangelizing back to AdsWizz metrics, which we reproduce below.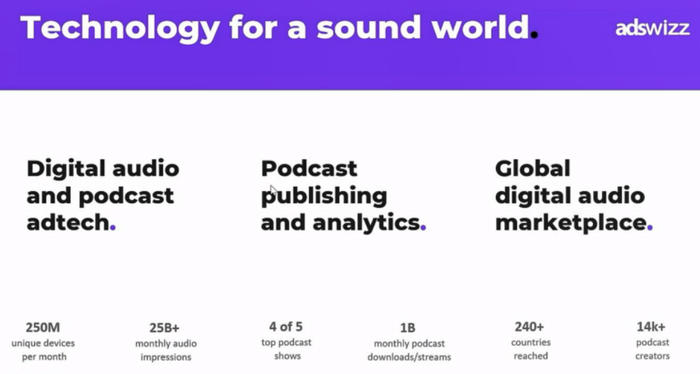 .