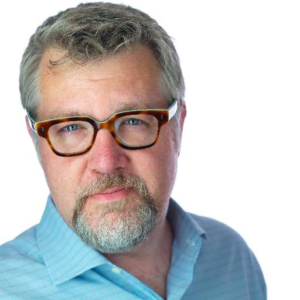 In a special data session sponsored by NPR during Day 1 of the IAB Podcast Upfront, Edison Research SVP Tom Webster unleashed a powerful metric illustrating the growth of podcasts in Americans' listening.
Webster unwrapped his metrics from the normally shielded Share of Ear research study, an ongoing B2B project available to subscribers. Pulling data from 2014, Webster noted that podcasting enjoyed 2% of American listening time. That's not bad, he said, as it represented "tens of millions of hours" spent on podcasts. But AM/FM radio listening took 51% share of ear. That relegated podcasting to a 1-to-25 ratio with broadcast radio, in terms of American time spent listening.
Fast-forward to 2021, and podcasts obtain a 6% share of ear — a nice tripling of share. Even more significant, according to the Edison maestro, is the shifting ratio vis-a-vis radio, which logs a 39% share in the same report. That puts podcasting in a 1-to-7 ratio, a tremendous improvement and gain in stature.
"Podcasting is an extraordinarily vibrant and important part of media." –Tom Webster
Webster also noted that the podcasting audience has changed from a mostly white/male audience to "an incredibly diverse audience."
.