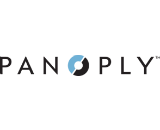 Panoply, the podcasting network owned by publisher Slate, is planning to launch an office in London. This new base will focus on increasing collaborations with audio talent in the UK market. Ryan Dilley, a former BBC employee, will head up the new UK operations. The first UK shows from this new push are slated to roll out in early 2017.
Establishing an office presence in the U.K. is an interesting maneuver for U.S.-based Panoply. The major on-deman audiio presence in England is audioBoom. Stockholm-based Acast (which also has operations in London and New York) is another strong player in the emergent European podcast scene. Each of these three podcast publishers has its own competitive profile. Panoply owns a publishing platform, strong original content, and media brand relationships. AudioBoom also hosts programs and has years of legacy strength with broadcast companies around the world. Acast has proprietary technology stack that connects creators, listeeners, and advertisers.
Panoply launched in February 2015, and since then has attracted other publishers to its network. In the start of 2016, it launched a new podcast CMS dubbed Megaphone that offers ad management, analytics, and distribution to shows.