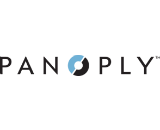 Slate's Panoply division has created a new platform focused on creation, monetization, and distribution of podcasts. The new content management system is called Megaphone. It was built on ad-insertion technology from Audiometric, which Panoply acquired in August.
"As experienced podcasters, we created the exact system we ourselves would want to use," said Andy Bowers, Panoply's chief content offer.
The service initially aims to reach professional podcasters and enterprise level partners. Among those partners is Gimlet Media, which has already signed on to use Megaphone for managing its suite of programming. "We were looking for a modern hosting platform that would serve our shows reliably to large-scale audiences," Gimlet's president and co-founder Matt Lieber said. "While its capabilities are enterprise-level, it feels like a consumer application, because of its easy user experience."
Megaphone's features include centralized management of ads, podcast episodes, feeds, and distribution. It has real-time, dynamic ad insertion; performance analytics for ad campaigns; geotargeting and copy-splitting campaigns; and wide distribution of ad-supported podcasts.