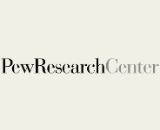 Pew Research Center has released its State of the News Media report, a compilation of the extensive research into topics such as podcasting, audio, and public broadcasting. It offers a consolidated look at where the news media is headed. The fact sheets for podcasting and audio leaned heavily on data from Edison Research and Nielsen.
Podcasting listenership is still on the rise, with 21% of Americans older than 12 stating they have listened to a podcast in the past month. About a third (36%) of that demographic has ever listened to a show. Even though total advertising spending on podcasts in 2015 was pegged at just $34 million, there's still interest in the format from legacy media and digital operations. Podcast specialists such as Gimlet, Radiotopia, and Panoply made headlines in the past year thanks to their efforts in fundraising, programming, and business development.
Pew's audio fact sheet revealed that online radio listenership has been steadily on the rise since 2010, with the current percentage of American adults tuning in that way at 57%. Terrestrial radio's reach has held steady at 91%, and its total revenue has also remained level between 2014 and 2015. The composition did shift, with small declines in spot advertising revenue offset by gains in digital and off-air sources.
Finally, Pew has a fact sheet specifically about public broadcasting. The data backs some of the contention that has been brewing within NPR between terrestrial and digital channels. Average weekly users of NPR podcasts has grown, but the changes in monthly sessions on mobile devices were inconsistent across platforms.